Why MailChimp Should Hire Me…
MailChimp: Why You Should Hire Me!
MailChimp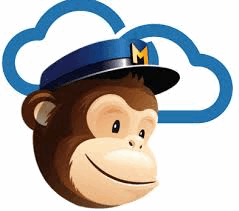 My I REALLY want this job page
I figured the best way to show MailChimp that I have basic knowledge of HTML/CSS is to create a page showing off my skills. What do you think? So a little bit of information about me. I am a jackie of all trades. It took me years to figure out that I am really good at a lot of things and that is ok. I use to think what is wrong with me. Why is my brain CONSTANTLY working. (Seriously even in my sleep) I then realized that it's just because I love learning about new things. I have a passion for many things. Such as vintage, photography,traveling, cooking and I'm completely obsessed with Portlandia. I learn things very quickly and I LOVE helping people. So, please consider me for this amazing position with a great company!
And it has links, even if they don't go anywhere but at least it has style.…
I want this job with MailChimp so bad…I'd wear a monkey suit. Made 18 February 2014
by Tomeka Solomon.